---
- A good book does more than simply entertain - it leaves you mentally richer than when you started it. BookBrowse seeks out these gems from both established writers and first time authors - novels that whisk you to unfamiliar times and places, thrillers that are more than just 'page-turners', and thought-provoking non-fiction that entertains as it informs.
---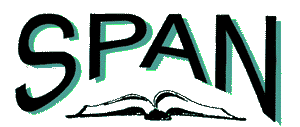 Small Publishers Association of North America - Authors, self-publishers and independent presses belong to this trade association. The Small Publishers Association of North America is the premier voice of independent publishing. We concentrate on your need to sell more books, magazines, audios, videos and CDs. Faster. Smarter. Easier.
---
e-Writers.Net: for writers of the electronic medium. Download the e-Writers. Net writing quotes screensaver for free.
---

Book Promotion - Writers' Exchange - Net Links
---

Nebraska Center for Writers - On-line resource for writers of poetry, fiction, and creative non-fiction, providing information, advice, and links of interest to writers and readers across the state and beyond.
---

Author pages, writing classes, message boards, research listserve, libraries, and much more.
---

Para Publishing: Book Publishing Resources - "Wholesalers perform a valuable order-consolidation and distribution service but they don't market individual titles." -- Mark Sexton. One of Dan Poynter's favorite quotations -- visit us again for more!
---

Poets & Writers, Inc. - (P&W) believes in literature's fundamental contribution to contemporary culture. For the past 26 years, P&W has focused on the source of literature, providing support and exposure to writers at all stages in their development. P&W assists authors in their search for career-related information, outlets for their work, opportunities for professional advancement and community with other writers.
---

The Kelly Writers House - The Kelly Writers House is part of the 21st Century Project for the Undergraduate Experience and the Agenda for Excellence. Resources for Writers: calls for submissions & on-line journals, job opportunities, and writing advising information links
---
Writing.Com - We're an online community for writers of all ages, interests and skill levels. Anyone may create a free portfolio and exchange feedback with other writers. We were amongst Writer's Digest's 101 "Best Websites For Writers, 2005" and have thousands of writers within our community.
---